GHOOK – New way of mooring
GHOOK has been developed in order to assist crew during the transfer of mooring line. It provides an easy and clean mooring line transfer.
No more dirty hands, no more cuts and no more mud on the deck! The innovative rotating G-shaped hook is your new crew member that does all the dirty work!
While holding the rope instead of the crew, its wide rotating wheel effectively and quickly moves even the most overgrown mooring lines – all without even touching the hands or the deck.
Guarantees clean hands and hull
Using GHOOK the mooring line won't touch hull, deck, fenders or your hands. Transfering the mooring line with GHOOK is the cleanest transfer ever.
Allows one-handed use
GHOOK is designed to be used with one hand only. The free hand can be used for better stability, increased safety and faster movement.
Protects hands from injuries
GHOOK enables transfer of the mooring line without even touching it. Keep your hands clean and forget about cuts and scratches.
Enables 3x faster mooring
GHOOK's rotating wheel is designed to minimize the friction and provides the fastest possible transfer even of the most overgrown mooring lines.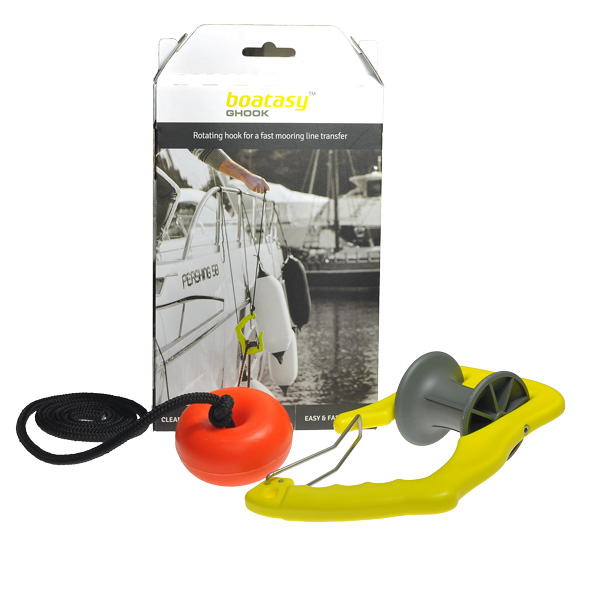 only 69,95€ (TAX included)